Business Students WIN Awards at State DECA
Business students have returned from their State DECA competition and I wanted to encourage you to share in their success so that you can give them a shout-out if you see them today and congratulate them. These students are a composite of what we all put into them and I thank you all for that!
This is our first year attending the State DECA competition and as such, I only took a small group of business students. We had the following WINS!!
Thanks for your support of these great kids!
Melissa Atkinson Business Education/Career Exploration
Green River High School
Ashley Atkinson - Top Performer Award - Business Administration Core Exam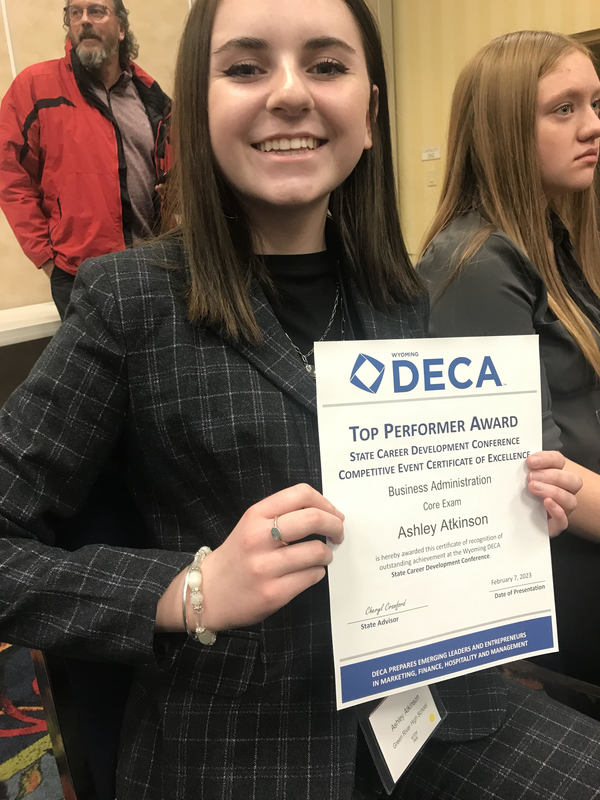 Ashley Atkinson and Ashlyn McCormick - 3rd Place - Marketing Management Team Decision Making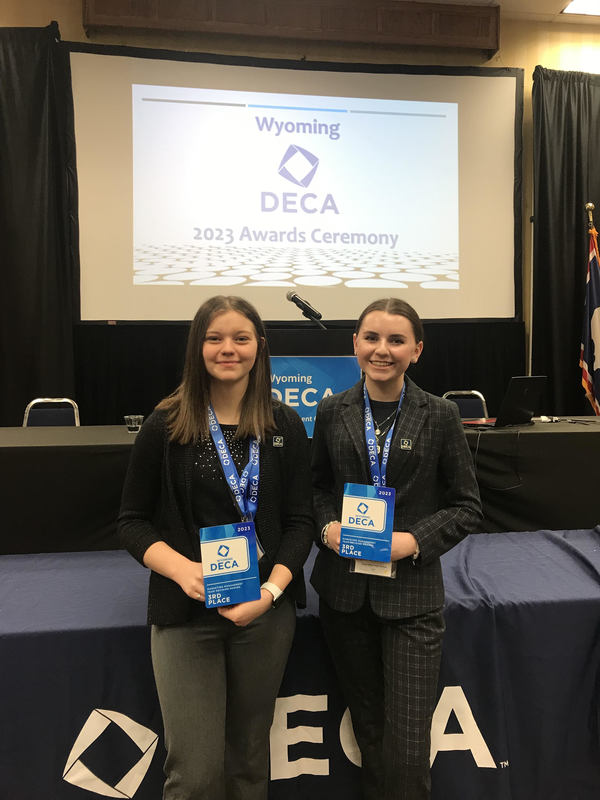 Ashlyn McCormick - 4th Place - Principles of Business Administration - Role Play