We know you share our concern for the safety of the children that ride our buses. We employ 60 highly skilled bus drivers that are certified with 24 hours of training by state certified instructors, as well as ongoing driver monitoring and retraining each year. Your child's school bus is much safer than your personal vehicle on the road.
We are working hard to ensure a bully free and safe environment on each bus. We want to enlist your help as a parent. Encourage your child to communicate with their bus driver, teacher or administrator if they don't feel safe. We also have cameras on all of the buses to ensure each and every child is safe. We ask that you impress upon your child the importance of following bus safety rules and to obey the bus driver at all times.
As of August 3rd, 2022- We provide transportation for students with 13 big in town buses, and 8 special needs buses. We provide transportation for students who live in the outlying areas of Sweetwater County with 1 big and 3 small rural buses. We transport 775 students, out of the 2,570 enrolled, to and from school each day. Last fiscal year we drove 377,808 miles, which amounts to roughly 2,158 miles per day based on 175 days of school. We currently use majority of our resources between the hours of 6:00 am to 9:00 am with approximately 200 bus stops and again in the afternoon between 2:00 pm and 5:00 pm. Please contact the bus garage at 872-5590 with any questions or concerns.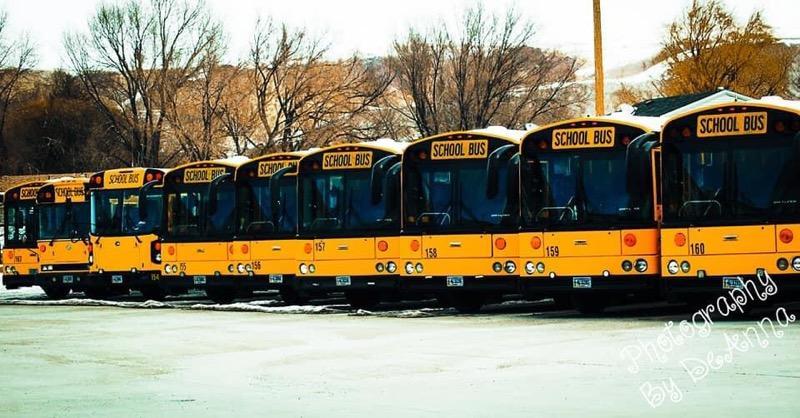 Tabatha Eychner
Administrative Assistant/Coordinator
(307) 872-5590
Rachel Todd
Supervisor
(307) 872-5598
Vanessa Beckermann
Shop Manager
(307) 872-5591
Kevin Gelinas
Safety Coordinator
(307) 872-5594